University of Veterinary Medicine Hannover, Foundation


Clinic for Horses
More information
Discover our other app, the OGT Reference Provider with a dynamic reference range (90 to 180 min) for the oral glucose test, providing a more practicable test for insulin dysregulation!
→ Visit ogt-reference-provider.org!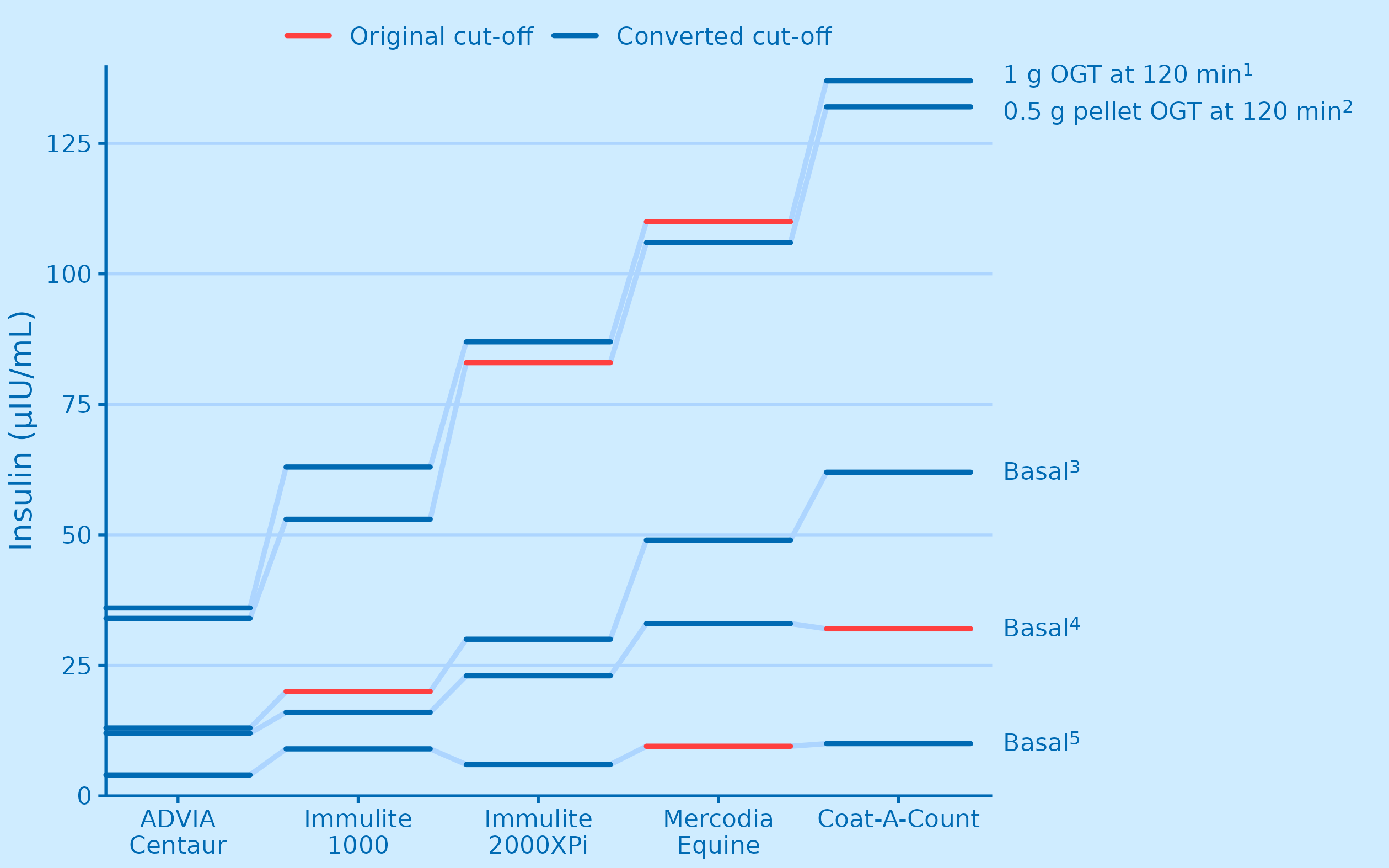 As demonstrated in figure 2, insulin cut-offs are not applicable as-is independently of the assay used, warranting the use of assay-specific reference ranges or, in their absence, approximate solutions such as our conversion app.
It is also interesting to note that the lines connecting the converted values to the original cut-offs cross at some point, indicating that the conversion of insulin measurements is not merely proportional to an assay-specific coefficient. The interaction between assays and insulin ought to be investigated using recombinant equine insulin or standardised pooled samples available to all laboratories.
A paper describing the exact methodology to obtain the conversion functions is underway. Briefly, a polynomial function of degree 1 to 2 was estimated using cross-validation and data from samples in which insulin was measured using two or more assays. Each function was visually inspected to preclude overfitting.
Suggested readings:
Julien Delarocque wrote this web app using data provided by Tobias Warnken.